Pad Thai
One of the national dishes in Thailand and also one of the cheapest is Pad Thai! It is delicious a mix of stir-fried noodles, eggs and bean sprouts in a fish sauce (or soy for vegetarians). Sometimes it comes with other vegetables, shrimp, chicken and topped with ground peanuts.
You can buy it almost anywhere in Thailand, from street food stalls to restaurants. It tends to be one of the cheapest dishes with prices from around 50 Baht.
Recipe: thaitable.com/…pad-thai
Spring Rolls
In Thailand, Spring Rolls are often shredded vegetables and noodles wrapped in pastry. You are then served it with some sweet and sour sauce! Spring rolls are seriously tasty but can actually be quite filling too! I recommend sharing these with someone else if you are also having a main! That's of course unless you have a large appetite!
Recipe: finedininglovers.com…thai-spring-rolls-recipe
Pad See Ew
Pad See Ew is a noodle dish similar to Pad Thai but I found this dish full of vegetables and having quite a strong flavour! It's a dish I would definitely recommend. The dish generally is made with thick rice noodles, eggs, a light and dark soy source, Chinese broccoli, and can come with meat or just vegetables.
Recipe: www.recipetineats.com/thai-stir-fried-noodles-pad-see-ew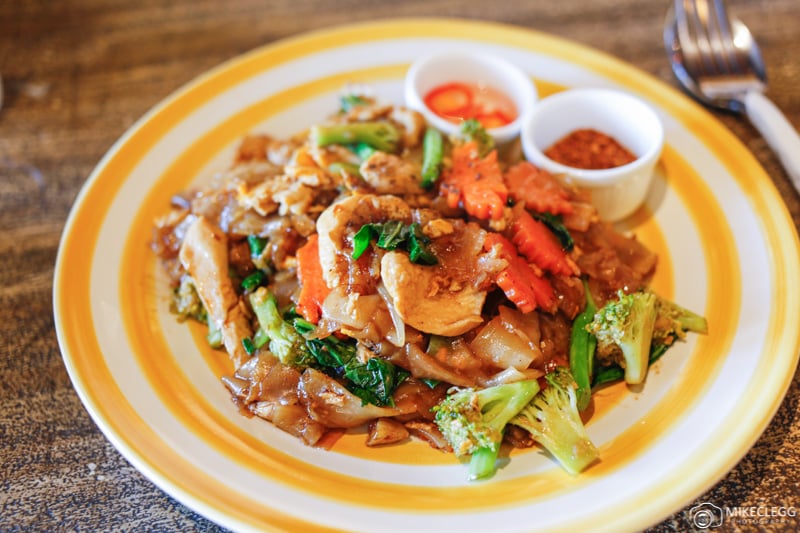 ADVERTISEMENT
CONTINUE READING BELOW
Thai Pancakes
A tasty breakfast or a yummy dessert, Thai Pancakes can come in many flavours including Oreo, banana, and many more. It's interesting watching these made if you buy them on a street. It's basically a very thin pancake that has the main filling put in the middle and then is folded into the shape below! When served it is chopped into bitesize squares.
Recipe: food.com/recipe/thai-pancake-thai-roti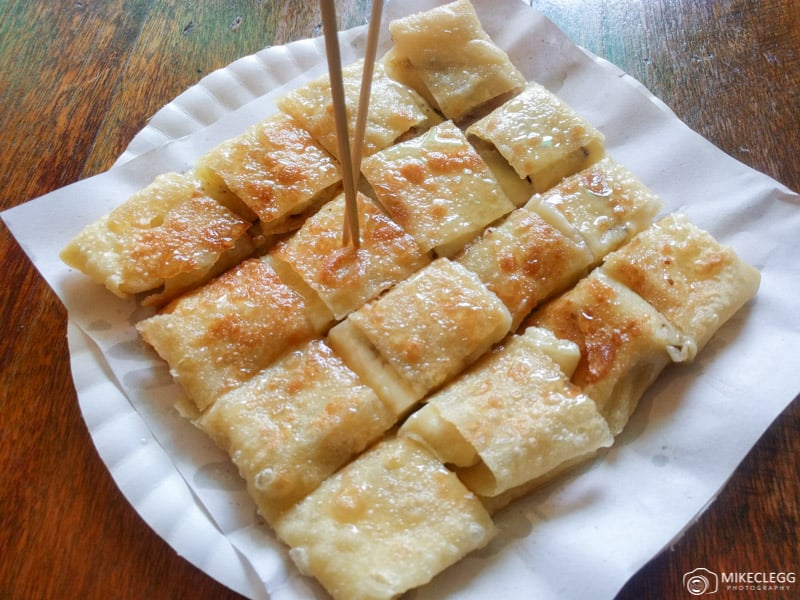 Mango Sticky Rice
Mango Sticky Rice is a seriously yummy dessert! You may feel like you don't want more rice after your main course, but trust me after the first bite you'll be hooked! It is now actually one of my favourite desserts. The dish uses sweet sticky rice served with fresh mango and coconut ice cream or milk. In Thailand especially it is the perfect finish to a meal!
Recipe: bbcgoodfood.com…sticky-rice-and-mango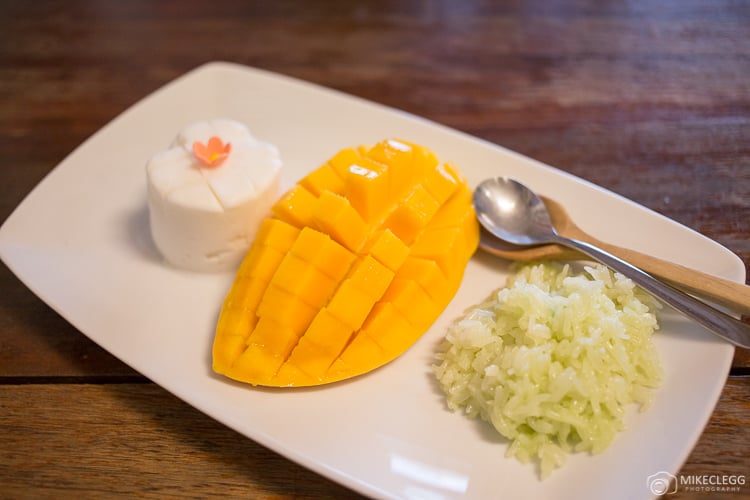 Tom Yum Goong (Spicy Shrimp Soup)
This soup is flavour overload and so incredibly delicious! The dish is a spicy broth with some vegetables and often comes with seafood, such as shrimp. It's a little spicy but not too much.
Recipe: eatingthaifood.com/tom-yum-soup-recipe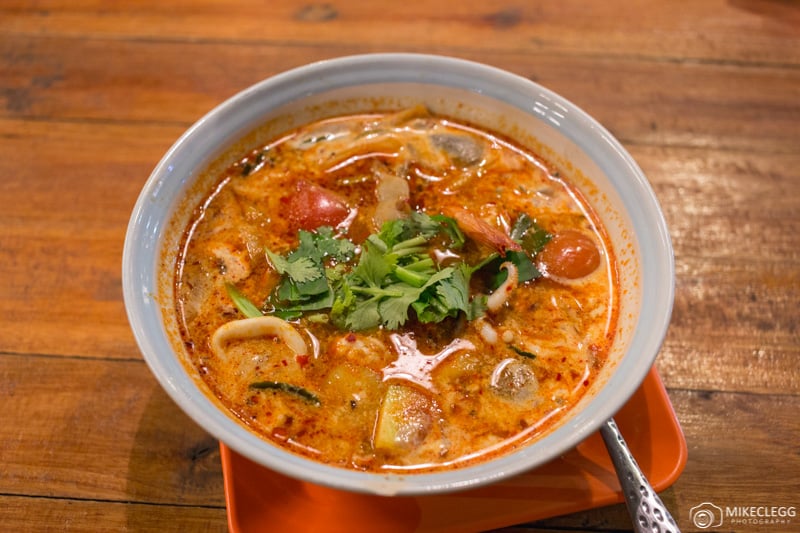 Khao Pad (Fried Rice)
A healthy dish of fried rice mixed with egg and vegetables. Sometimes you can also have meat with it. The dish can be quite big and if you are with someone else you could consider sharing and then getting other items as well.
Recipe: thai-food-online.co.uk/thaifriedrice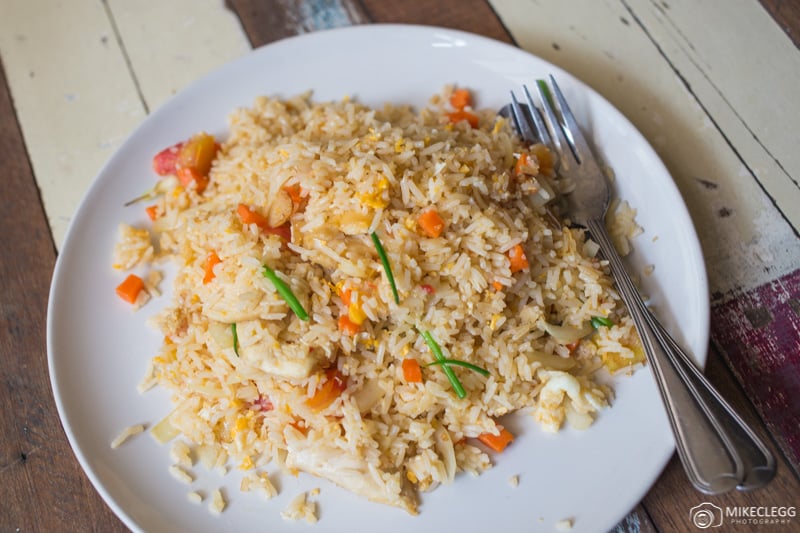 Thai Curries
There are several curries which are definitely worth trying, including Gaeng Keow Wan Kai (Green Chicken Curry), Panang Curry, Red Curry and Yellow Curry. I found the green curry can be pretty spicy but is still delicious! A curry I tried in Ko Phi Phi was Panang Curry which was so incredibly tasty and not too spicy either. If you are into curries or like spices then trying one of the many curries in Thailand should be high up your list.
Various recipes:
Green Curry: www.bbcgoodfood.com…thai-green-chicken-curry
Red Curry: www.bbcgoodfood.com…thai-chicken-curry
Yellow Curry: pinchofyum.com/thai-yellow-chicken-curry-with-potatoes
Panang Curry: www.bbcgoodfood.com/…panang-curry
Other Foods to Try
Here are a few other foods you should try whilst visiting Thailand.
Fresh Smoothies
Although you can get smoothies everywhere, the smoothies in Thailand are cheap and delicious! You may pay around 50 Baht at most street stands and some shops.
Thai Street Food
Most locals will probably be seen eating Street Food and some of it is delicious. I must admit I am sometimes little hesitant, but if you feeling confident the food has been well prepared then it's worth trying. Even if you don't fancy some of the more exotic looking dishes, you could always consider trying some of the snacks available or meat-free dishes.